Today's Herald runs a
breathless story by a useless reporter
who lacks the brains to ask 'Why is it so?
(Does anyone remember the remarkable professor Julius Sumner-Miller whose catch phrase was 'Why is it so?')
Apparently there are many high end residential properties in Auckland which have remained empty for many months and in some cases years. I read the article, hoping for enlightenment but there was none. Just some dreary statistics regurgitated by a tired scribe.
Of course there had to be a sensational picture.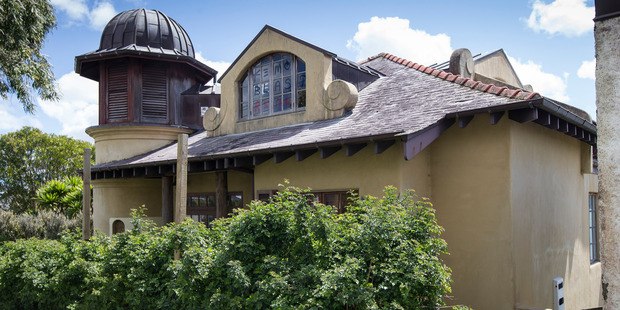 Auckland's most high-profile empty mansion is the Spanish-style, turret-topped Herne Bay house at 81 Sarsfield St, which is thought to be worth about $15 million. It has stood empty for years and is now being demolished.
It's pretty easy to figure out why so many high priced properties are vacant. Nobody wants to buy the bloody things because the rice is too high. Pretty simple really. And as for the property pictured above, it's not worth $15 million or any where near it. It is worth land value less demolition costs.