An ex NZ armed service soldier is among those detained for revocation of his visa to remain in Australia and being held at the High Security detention centre near Perth in WA while his case is under appeal.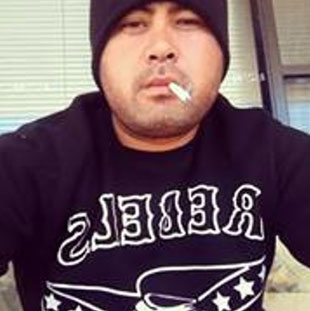 Mr Rutene is being promoted as a victim of sovereign Australia's policy to deport foreign nationals who are no longer welcome to stay under the very simple if somewhat fraught unique rights we enjoy to enter Australia even without being convicted he has not been convicted of a crime.
Well no, but joining the Rebels was not a great move if he really wanted to take advantage of our special relationship and live unmolested in The West Island.
One year in jail means a conviction in a more serious category than a minor offence and in the eyes of Border Policies joining the rebels is just as serious, hence Mr Rutene's situation.
Mr Rutene joined the Rebels Motor Cycle Club and that folks is a rather massive step up from Round Table, Lions, Rotary, Jacees, Probus or Pakeke Lions, a member of which may still be a dodgy bastard who may still break the law, even one serious enough to end up with many years in the pokey, they however are still a rarity
A whole lot different for the Rebels, who, embedded in the social fabric of our neighbor are a criminal gang and widely involved in the manufacture, distribution and retail of all the serious drug scourge that attack society.
Back in the day bad bastards were called outlaws for a very good reason, why they are now deserving of rights far in excess of those of the poor buggers they condemn to a life of misery and degradation by criminal activity, is a mystery.
Timothy McVeigh also served his country, the Bombing of the Murrah Building was still a crime and he was executed for killing people.
Around the beginning of the decade NZ police became very alarmed at the prospect of The Rebels setting up a chapter here, they are already struggling with the Mongrels, Black Power, Head Hunters and others who compared to the Rebels would be best described as Amateurs.