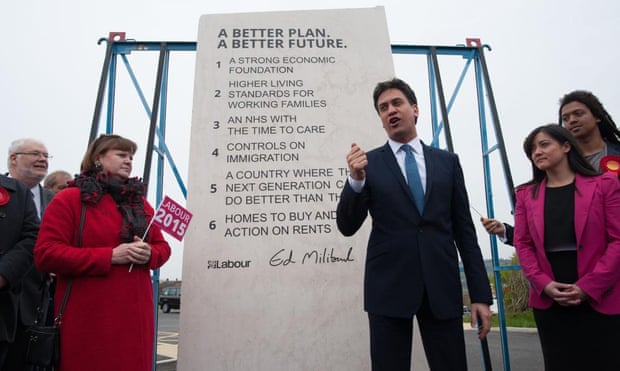 Ed Miliband wants to be UK Prime Minister.
In a little bizarre bit of circus he places a new spin on Helun's illegal $800 000 pledge card unveiling a tablet of stone inscribed with a six point promise.
Don't know how the costs or the legality pan out but the original was a little more user friendly for mobile use anyway.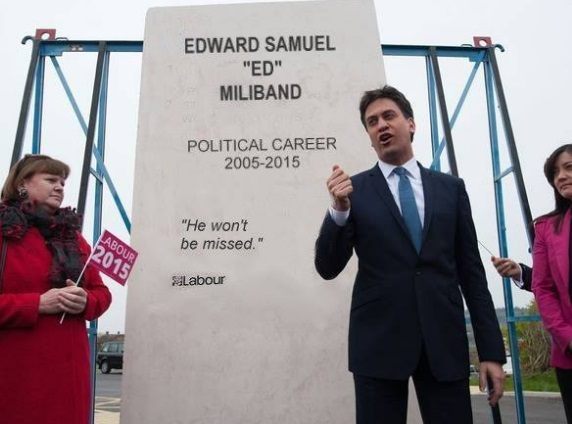 Having been the recipient of invaluable information from our very own Angry Andy on tactics from a man who single handedly converted marginal New Plymouth into a stronghold for Nationals Jonathon Young, Handed Northland to the Pinstriped Dwarf, and continues as Labour NZ's next trophy to be mounted on John Key's wall of terror, how Ed's effort turns out will be revealed next week.